alphaalpha

Latest Music

This is the first song I uploaded to share on the internet when I first donned the name Alpha_Alpha. Thanks to fellow 'lonetoners and SoOn friends Norm and Vaisvil for contributing to make this song really special!
Uploaded

Another tune off the micro-ep released for free this summer. This one is in standard tuning and utilizes finger plucking as far as technique.
Uploaded

A tune composed late in 2009, i've released it as well as other two tracks and some photos from a friend of mine as a micro-ep recently for free! Enjoy! This is using a tuning I borrowed from The Smashing Pumpkins, which goes E-A-D-G#-B-E. Not…
read more
Uploaded
Recent Favorites

While I'm certain there are those who may be growing weary of scratching, I couldn't resist posting this great mix by Alister Flint, who is truly a master mixologist extraordinaire - he didn't even have individual tracks to work with! Al was too…
read more
Uploaded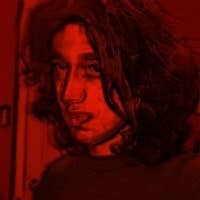 26 years old, fan of cooking, anime, and creating/listening to music. Formerly and still known to some as DJ Kujata, but since I've focused more on 'analog' melody and harmony I've decided its time to make a shift in name and focus.
I might load some of my old Dj Kujata favorites though here as well
from Philadelphia, United States